The household receives guests throughout the year.
Lodging
Room 1: number of beds 4-8
Total: 8 beds
Bathroom: shared bathroom
Meals
This household prepares the food in traditional way, using the old recipes, characteristic for the area. The menu is made of the meals that are prepared for the household as well, and if a guest expresses a wish for something to be made, they will do it.
Rural Activities
Different types of active holiday can be done at the household, depending on the season and weather conditions, such as participation in household jobs, sport activities, crafts, even some educational events.
It is very important to mention that all the members of the household take part in these activities, in the right sense of the word, whether they are children, middle aged people or the older ones.
We cannot offer the precise timetable of activities by months since they are conditioned by different influences. However, it all comes to periodical activities such as: mowing and stacking of grass, cow milking, cheese production, producing brandy, fruit picking, collecting medicinal and aromatic herbs, souvenir production and similar.
Other Services
Transfers: Yes
Tasting of products: Yes
Culinary classes – participation in preparation of meals: Yes
Horse riding: Yes
Camping: Yes
Rafting: Yes
Organization of field trips: Yes
Children props: Yes
Renting equipment: Yes (Camping and alpine)
Special Conditions
Internet: Yes
TV: Yes
Bed sheets and towels: Yes
Pets allowed: Yes
Washing machine: Yes
Foreign languages in use in household: English
Ćirović family lives in the village Kralje (Municipality of Andrijevica), which is located in the midst of three beautiful mountains: Komovi, Bjelasica nad Prokletije. Ćirović family, made up of three generations, has registered the first village household in this area with the highest level in village households categorization, three stars. The farm lays on around 4 square hectares and it is made of an orchard, pasture, garden, it has its own drinking water spring, a bosket, a family house is there, as well as a hut furnished in traditional style (with a small family restaurant) for guests.
This family is traditionally into agriculture and husbandry. They own an orchard (apples, pears, plums, cherries, quince …), a garden (potato, corn and other cultures). They also own some cattle and produce milk and dairy products, meat and so on.
The household is famous for preparing homemade meals in a traditional way.
Village household "Kraljska Koliba", owned by family Ćirović is located in the village Kralje, three kilometers away from Andrijevica.
It only takes a half an hour ride to reach the Regional Nature Park "Komovi" or the National Parks Bjelasica or Prokletije. The micro location of this place is ideal for the lovers of hiking, mountaineering, biking, motor biking or simple nature lovers. There are numerous hiking, mountain and biking marked routes in close proximity.
For people who want to go fly-fishing, there is a fly fishing zone three kilometers away, on the beautiful river Lim, which is steeped in fish. During the summer months, you will find a beautiful beach here, too. A kilometer away, you will find a wild, mountain river Kraštica, and its marvelous roar will enchant everyone and offer the guest a special connection with nature.
Not far away, in the village center, a Homeland Museum, a church and Selina complex are set and they are the reason that Kralje is included (as one of the points) in the cultural route. Memorial park Knjaževac is three kilometers away.
Some twenty kilometers away, visitors can find the Monastery Djurdjevi Stupovi, a monastery more than eight centuries old. Also, while there, you can visit the Polimski Museum, where you will see exhibits showing the life of people from this region through centuries.
And, if you are into picnics, you can visit some of the lakes scattered along Bjelasica, it is close to the household, or you can stop off at Plav and Gusinje thay have a range of "Nature Pearls" such as: Savino Oko, Grlja waterfall, Lakes of Visitor, Hrid or Plav, Alipaša springs or the source of the river Lim.
A spring of medicinal sulfur water can be found some fifteen minutes walk from the household.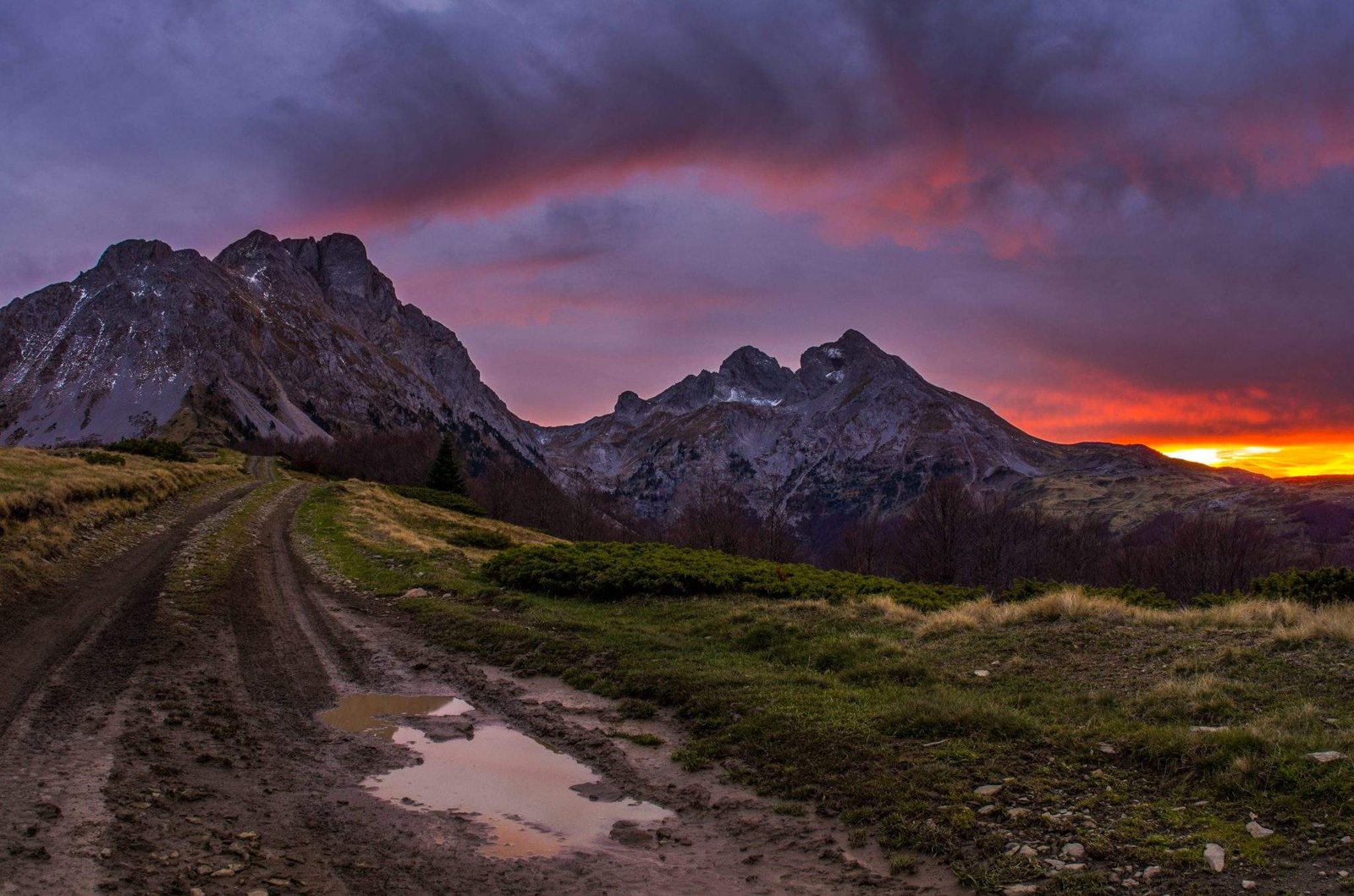 OTHER HOUSEHOLDS ON THE TERRITORY OF ANDRIJEVICA MUNICIPALITY