The household receives guests throughout the year.
Lodging
Room 1: 2 beds
Room 2: 2 beds
Room 3: 2 beds
Room 4: 3 beds
Total: 9
Bathroom: shared by all the rooms
Meals
They exclusively offer homemade food, the same as the one prepared for themselves, made from the products produced on their farm. If a guest requires vegan or vegetarian food, it will be made.
Rural Activities
This household offers various rural activities. All the months are reserved for everyday activities, such as: milking cows, feeding animals (cows, pigs, and hens), cleaning and nursing the animals, cheese production.
December, January, February and March are the months when nothing is done on the fields, meadows and so on and the housewife can show you selflessly then how to knits socks, hats, mittens, scarfs, everything is made from wools, a 100 % natural material. It is also possible to ride horses then and to take a ride in the horse cart on the snow.
April: this is the month of fine weather and it is time to start with preparing the garden and fields for planting of early cultures, fruit pruning, and monitoring bees.
May: this is a busy month, every day is a day when various activities are done, such as, potato hoeing,
apiary works, preparing firewood, greenhouse works, and so on.
June and July: these months are the months when hey is prepared for the winter and it includes: mowing, drying, layering, baling and transporting it to the warehouse, and the entire process can be very interesting and attractive for the guests.
August: this is the month when forest fruit are picked, such as blueberry, raspberry, as well as medicinal herbs. The blueberry picked is wild and 100 % organic, and this perfect fruit is said to be the nature wonder.
September, October and November: months for preparing winter stores by using traditional recipes, such as pickled vegetables, jams, compotes, juices, for picking fruit and vegetables, for collecting and drying mushrooms.
Since a large number of animals can be found in this household, baby animals can often be seen: calves, goatlings, piglets, chicks, kittens and puppies, and if you visit in the right period, you can witness their birth, something that can be very interesting for the children.
Other Services
Transfers: No
Tasting of products: Yes
Culinary classes – participation in preparation of meals: Yes
Horse riding: Yes
Camping: Yes
Organization of field trips: Yes
Children props: Yes
Special Conditions
Internet: Yes
TV: Yes
Bed sheets and towels: Yes
Pets allowed: Yes
Washing machine: Yes
Foreign languages in use in household: English
Božović family lives in the village Glavaca. The family includes 5 members. A mother and housewife Vesna and her four children – daughters Rajka and Ivana and sons Ivan and Radan. The basic activity of the family is husbandry and the production of traditional cheese.
The basic activities of the household are cattle breeding and cheese production, but besides these, they are also into gardening, bee keeping, pigs keeping, fruit growing, and hen keeping. Only homemade food can be found in their house. Depending on the time of the year your visit is planned, you can take part in all the activities performed in the household. Also, you can pick the products in their garden you want to try.
Dolina household is situated at the foot of the mountain Bjelasica. Crna Glava 2 peak, 2,100 meters altitude, is 15 kilometers away from the village and several katuns can be found close to the peak. Šiško lake is 20 km away from the village. A 60-minute walk will take you to a cave where you can find a water spring whose temperature is not higher than 8 ° C. The village itself is very interesting, there is a small river there where you can catch some fish in a highly unusual way, by putting your hand under a stone in water. The village abounds in medicinal herbs. The village also houses a historical monument to the founder of a famous family of Montenegro, Šćekić, as well as two monuments related to the period of Turkish invasion. Many places surrounding the village, that is, their names, can be related to that period.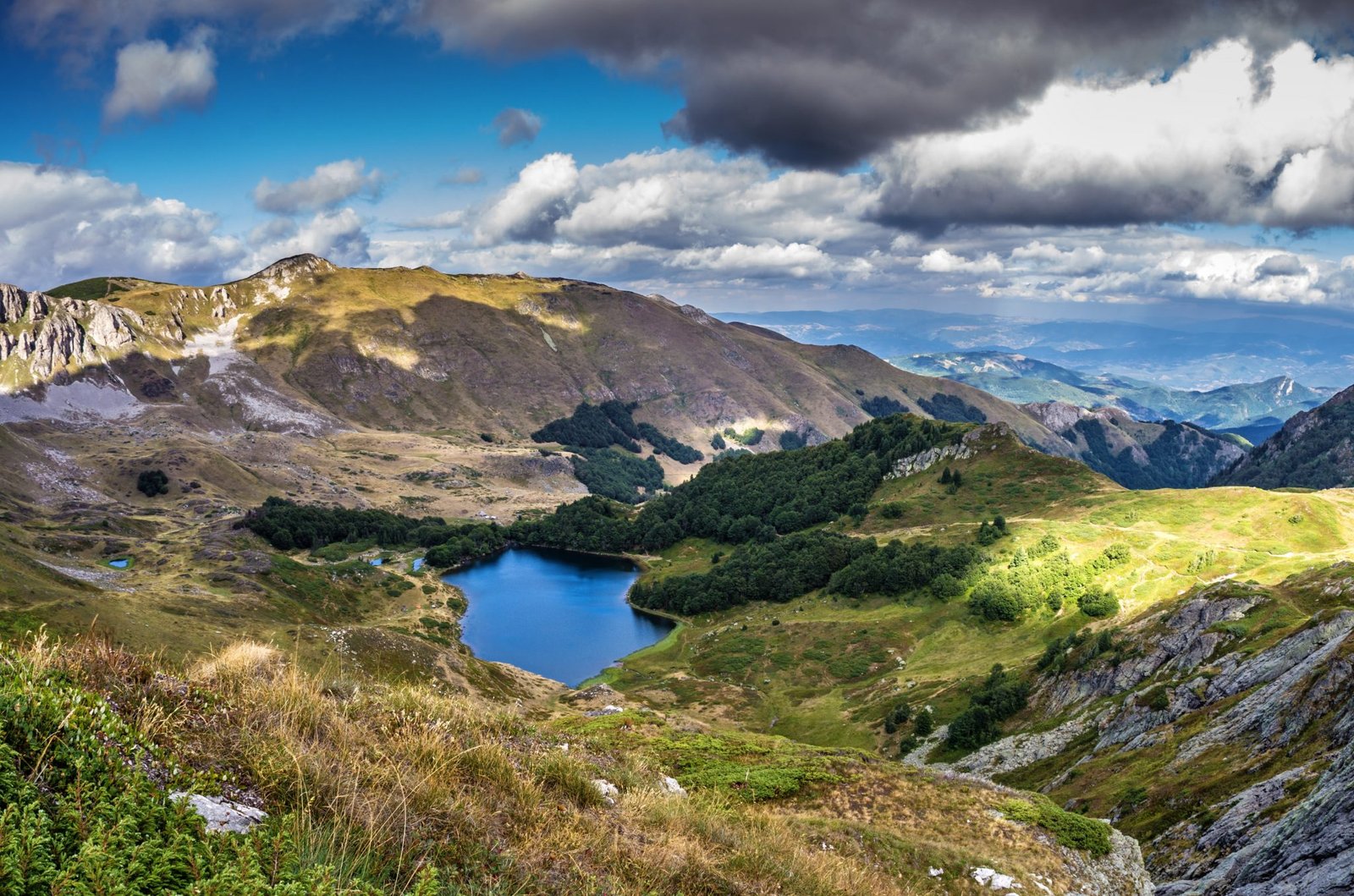 OTHER HOUSEHOLDS ON THE TERRITORY OF BERANE MUNICIPALITY