The household receives guests from 1.03. to 31.11.
Lodging
Room 1: 2 beds
Room 2: 4 beds
Total: 6 beds
Bathroom: shared by all the rooms
Meals
The food is prepared in a traditional way, the same as for the household itself. The guest should state in advance if vegetarian or vegan food is needed or if he/she is allergic to some ingredients.
Rural Activities
March, April, May: brandy production, cleaning of the meadows, food preparing, gathering birch juice, walks in the countryside, vegetable planting, fruit pruning.
June: wild strawberries picking, mowing, hay gathering, collecting tea herbs and their drying, collecting mushrooms, countryside walks, food preparing
July, August, September: fruit and forest fruit picking, collecting tea herbs, countryside walks, food preparing, mowing, hay gathering
October, November, December: winter stores preparing, collecting tea herbs and mushrooms, countryside walks
Other Services
Transfers: No
Tasting of products: Yes
Culinary classes – participation in preparation of meals: No
Horse riding: No
Camping: Yes
Organization of field trips: Yes
Children props: Yes
Special Conditions
Internet: No
TV: No
Bed sheets and towels: Yes
Pets allowed: Yes
Washing machine: Yes
Foreign languages in use in household: No
Božović family lives in the village called Glavaca and its members are Milun, Nada and their daughter Jelena. Son Radovan visits occasionally with his family. Milun is the only heir of a numerous family who stayed in the village with his family and who works on the family farm. During summer months, all the people, who have been moving out of the village for decades, return to their home place primarily to visit this family that stayed there to cultivate and keep the family farm.
The family tradition is collecting forest fruit and wild medicinal herbs. Božović family recognizes and differentiates over 100 different tea species, which they collect, dry and pack in a traditional way. This process has been improved for years and besides medicinal herbs used for making tea, they produce a large number of products and natural cosmetics based on medicinal herbs completely. These products are used for improving people's health as natural dietary supplements that complete the daily intake of vitamins, minerals and other nutritional ingredients that make the body healthier and stronger.
Besides tea herbs, the family also collects forest fruit: strawberries, blueberries, blackberries, raspberries, apples, pears, elderberry, nuts and they make them into delicious juices, jams, preserves. They have an orchard in the yard, too and they grow chokeberry, apples, pears, cherries and plums and a field where they grow all the vegetables. The household has got a cow  and so, milk and dairy products are always fresh, and the honey collected by the bees of this area has a special taste and value. The active work here starts in the early spring, everyone can join and take part in all the activities.
Glavaca village is a picturesque place packed with colors and nature sounds. It is situated at an altitude of 1,600 meters, on the east slopes of the mountain Bjelasica. Hidden within the valley of the village, next to the spring, village household Mirna Luka is set. One can reach, if ready to hike for a couple of hours, the most famous Bjelasica lakes, and hosts will gladly take the role of guides. Milun and Neda Božović can teach you a lot- they will show you how to live in tune with nature, where forest fruit and food given by nature grow, how to pick them and use them. They know the forest trails that lead to the true treasury of medicinal herbs. Every step of this trail will give you a chance to drink fresh, spring water.
Biogradska Gora National Park is only a few- hour walk away. There are numerous lakes, then mountain, biking and hiking trails set in the surrounding area.
Besides visiting Bjelasica Katuns, Nada and Milun will tell and show you how people used to live in this region. Numerous families still live in the way that people lived here a hundred of years ago and it will be possible to meet those families and their way of life on this road. The thing that is really interesting here are stories and legends born in this region and passed from generation to generation. Those are unusual and extraordinary tales, legends and beliefs typical for all the nations but special for each and every region.
Your stay in a comfy, well-furnished, two-story house for six people will be a true treat.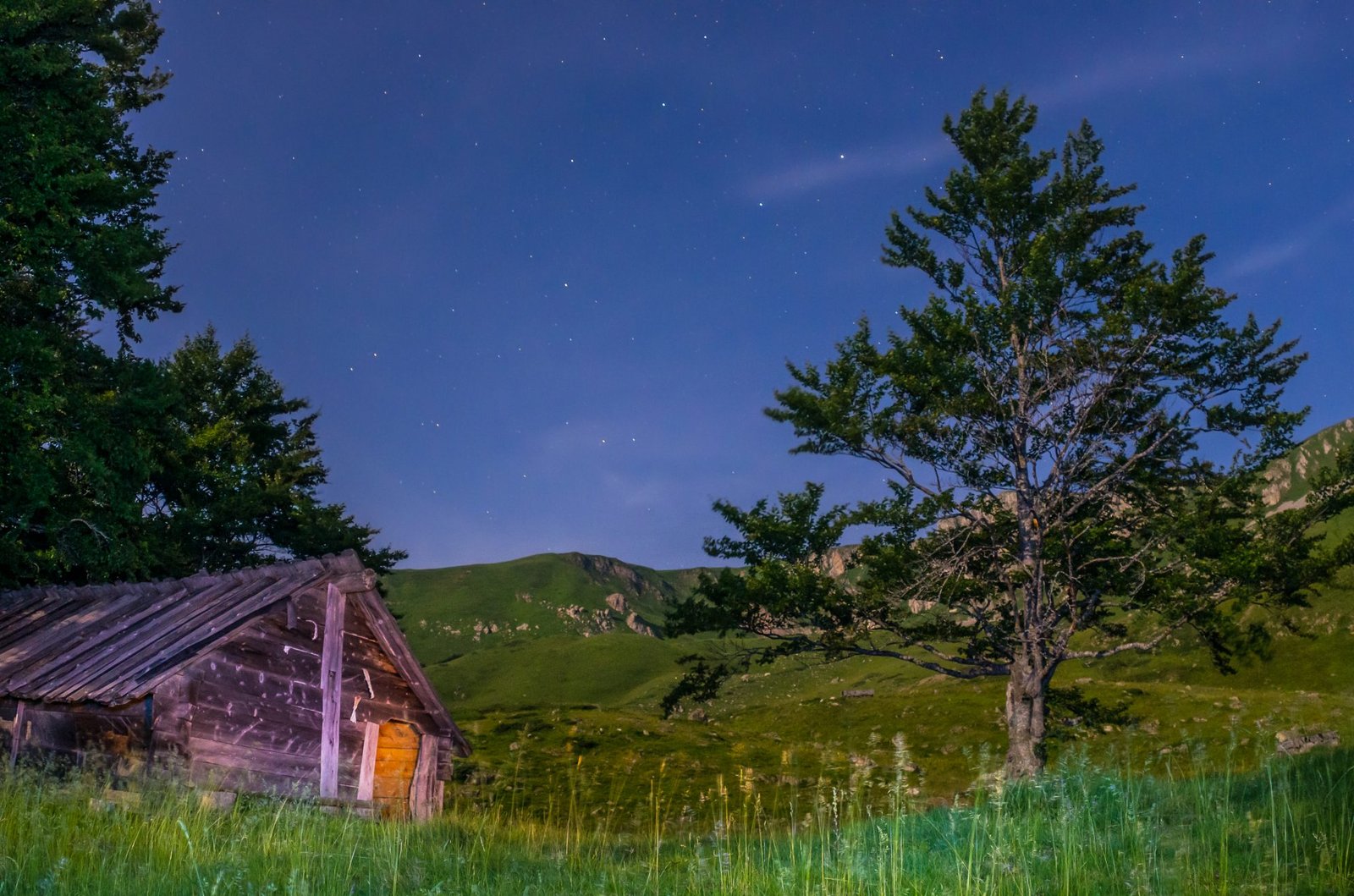 OTHER HOUSEHOLDS ON THE TERRITORY OF BERANE MUNICIPALITY