The household receives guests throughout the year.
Lodging
Room 1: 2 beds
Room 2: 4 beds
Room 3: 3 beds
Room 4: kitchen
Total: 9 beds
Bathroom: shared by all the rooms
Meals
The food is prepared in a traditional way, for the household itself and for the guests. The menu is not defined, the food served to the family is served to the guests, as well. It is important to state in advance if vegetarian or vegan food is needed or if a guest is allergic to some ingredients.
Rural Activities
January: snow cleaning
February: snow cleaning
March: cleaning the meadows, preparing the fields for plowing
April: plowing, fruit pruning
May: vegetable planting, yard planning
June: meadow mowing, hay gathering, field works
July: meadow mowing, hay gathering, forest fruit picking, mushroom gathering, field works
August: forest fruit picking, making juices and jams, field works
September: mushroom gathering, preparing winter stores, field works, preparing firewood
October: fruit picking, preparing winter stores
November: brandy making
December:  snow cleaning
Other Services
Transfers: Yes
Tasting of products: Yes
Culinary classes – participation in preparation of meals: Yes
Horse riding: Yes
Camping: Yes
Organization of field trips: Yes
Children props: Yes
Special Conditions
Internet: Yes
TV: Yes
Bed sheets and towels: Yes
Pets allowed: No
Washing machine: Yes
Foreign languages in use in household: English
Merdović family lives in the village called Dolac, not far away from Berane. During the summer months, they spend their time in the village Kurikuće, some fifteen kilometers away from Berane and which is situated at the very entrance to the Biogradska Gora National Park. This six-member family is made of four sons, Savo, Stefan and twins Miloš and Miljan and their parents Mirko and Milena.
Mirko works as a police officer and Milena is a housewife and they spend their free time in the village, doing agricultural works.
The basic activity of this family is agriculture. They have a garden where they grow vegetables, for them and for their guests. They have also got an orchard and use its fruit for making juices and jams. If you come at the right time, you can also take part in these activities.
Merdovićs also collect tea herbs, mushrooms, pick blueberries and raspberries and use them for making juices and jams, which you can try out in this household.
During the winter, they keep pigs and you can try the homemade dry-cured ham here.
Merdović household is situated at the very entrance to the Biogradska Gora National Park. Rivers Nevaštica and Suvodo run in its proximity. There are also three caves worth visiting, some 500 meters away from the household.
Some hour and a half walk from the household, a large number of glacial lakes can be found, Ursulovačko, Pešića Lake, Large Šiško lake, Small Šiško and finally, Ševarine lake, which is ideal for bird watching. The largest lake on the mountain Bjelasica, Biogradsko lake, is three and a half hours walk from the household, but it is really worth visiting.
A large number of local biking and mountain trails passes next to the Merdović household, then the national biking trail TT3 and hiking and biking trail Via Dinarica, as well.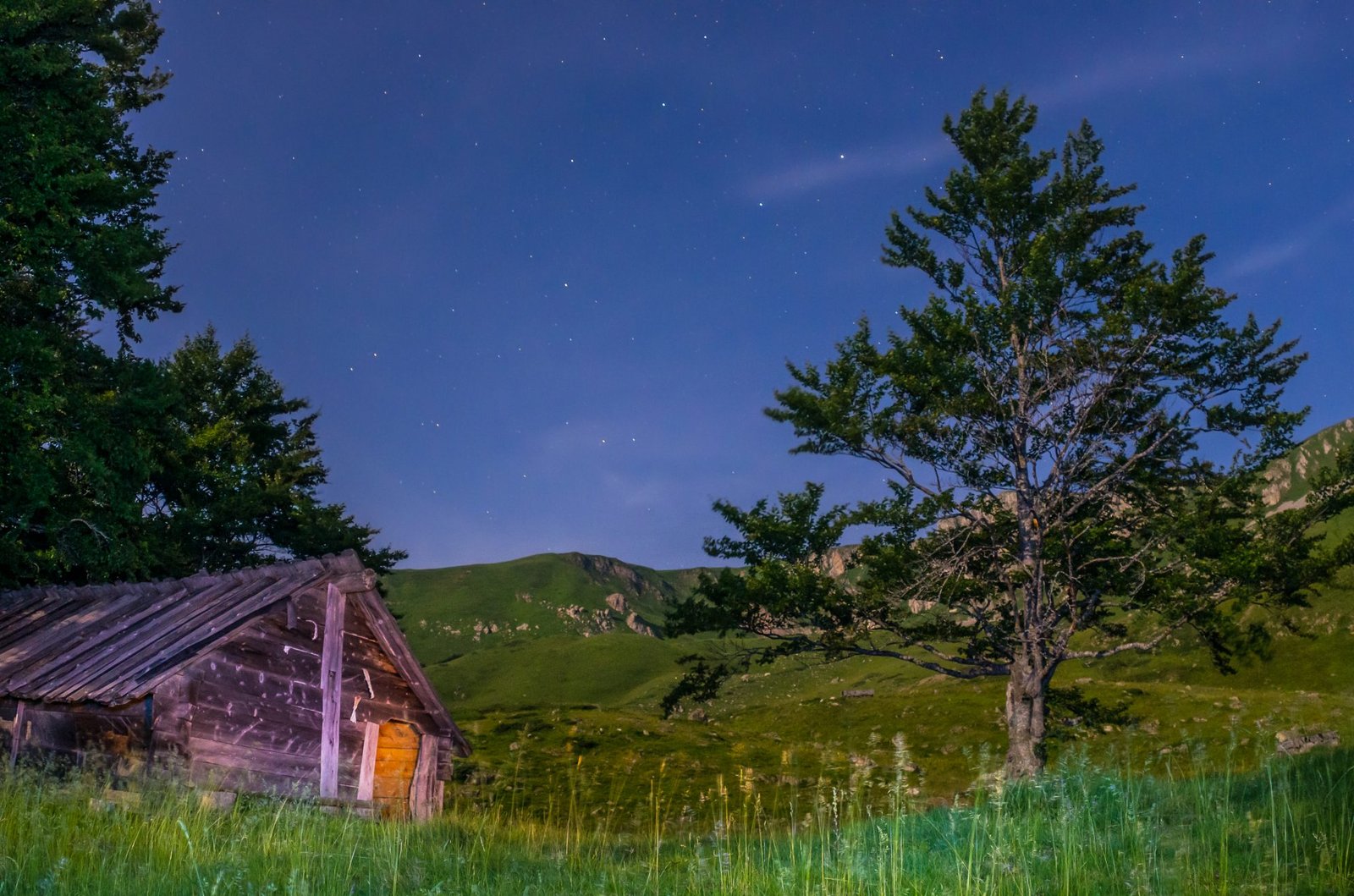 OTHER HOUSEHOLDS ON THE TERRITORY OF BERANE MUNICIPALITY